Serene Green was established and run by Tom Kilminster. At Serene Green, we specialise in residential and commercial landscaping as well as garden maintenance services. We will always have a clear focus on exceeding your expectations.
Tom founded his own company, Serene Green, after working hard for 5 years creating and maintaining gardens, projects and estates in the South West of England. He has now built up a great team that works alongside him for the company helping to create and achieve the ideas and projects from existing and new customers.
Tom says – "I caught the gardening bug at the age of 6 when I started gardening with my grandad. My grandad showed me great work ethics plus the impact of having a keen eye, with great attention to detail has when creating beautiful outdoor space. Since then, I have worked with clients and customers across the South West of England on a vast range of residential gardens to estates like Old Down, a beautiful 45-acre wedding venue. I love putting in the hard work to see someone's vision come to life and exceed their expectations."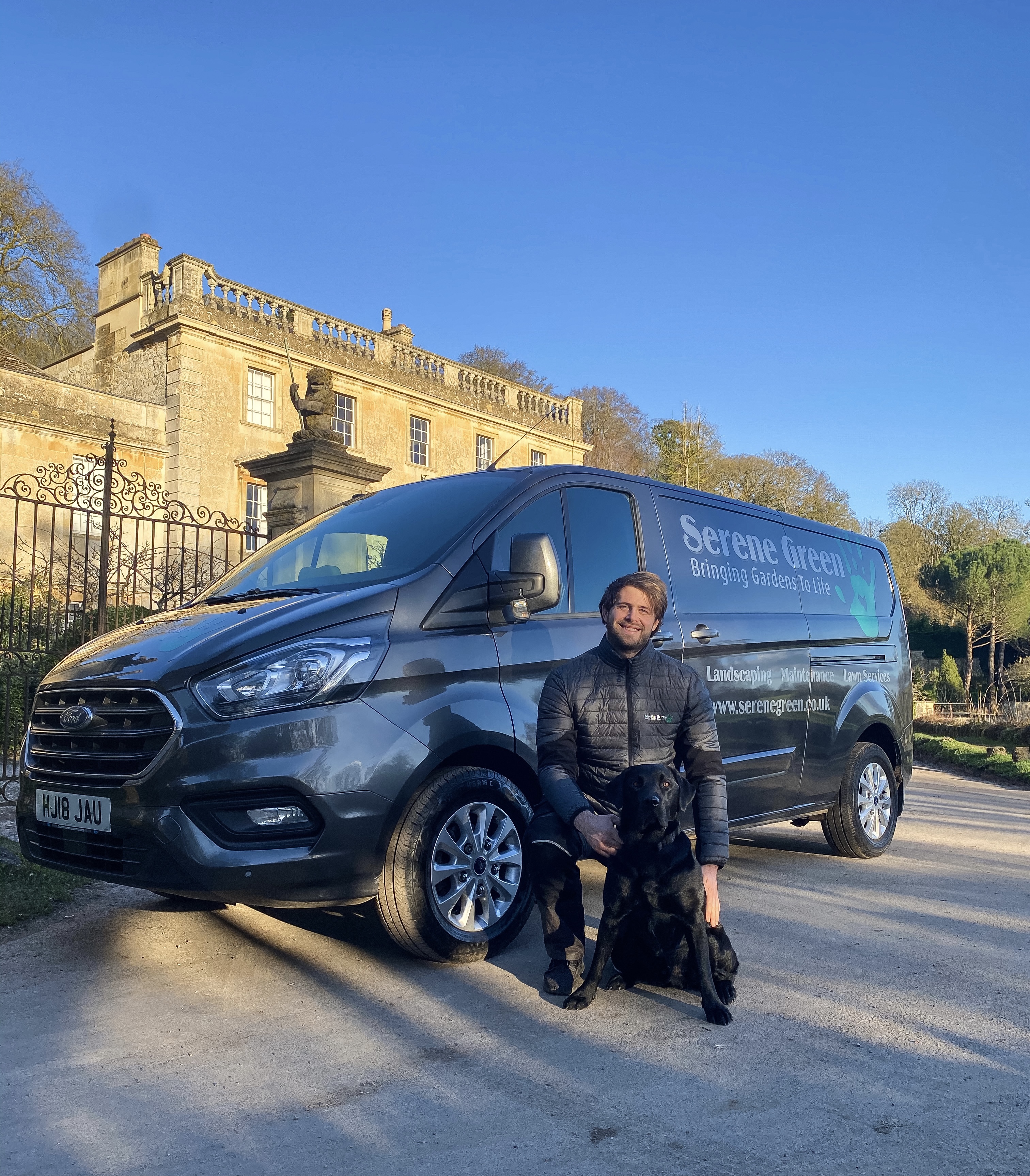 "Known for our friendly, creative and hard-working service, we take pride in putting our customers' needs first. And with 80% of our new
business coming from customer referrals, they tell us our approach is working!"
"Serene Green is proud to be able to offer different design services which can enable you to visualise your ideas and concepts in a computerised format. These can be scaled for any size project, allowing you to see projects take shape along the way whilst working with us to create the perfect outdoor space."
To find out how we can help you, just get in touch!